Gran Paradiso is the only summit over 4000m entirely located in Italy (the others are all on a border ridge). Technically very accessible, it is a climb that we recommend to prepare and/or test yourself before going on more ambitious summits. Without major technical difficulties, the ascent of Gran Paradiso requires nevertheless a very good physical condition. A summit in the heart of the first European natural park with a night in a refuge to discover the joys of mountaineering.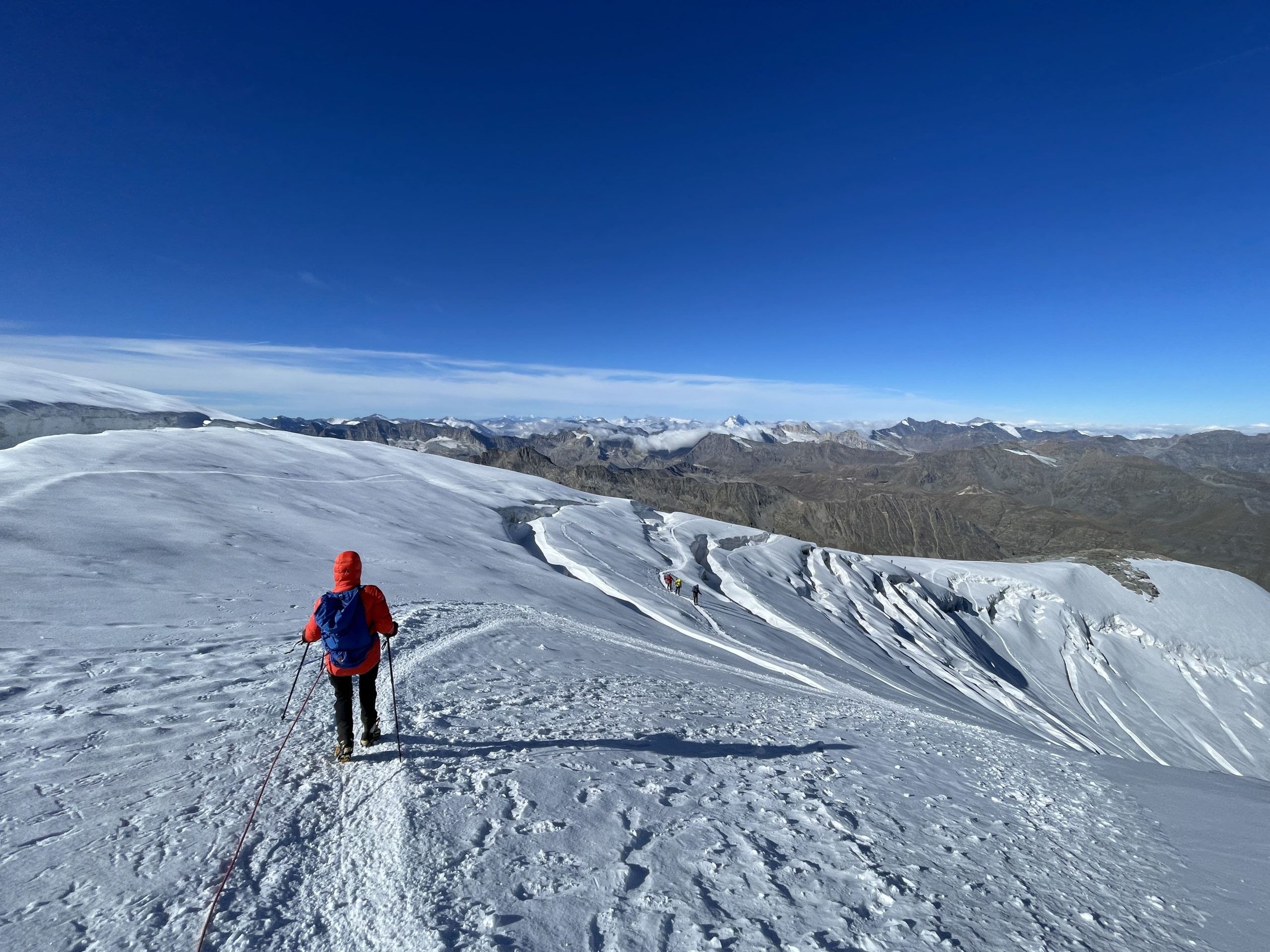 Searching Availability...
Itinerary
Included / Not included
Options
Details
Itinerary
Day 1: Ascent to the Chabod refuge, 2710m
Meeting point in Chamonix in the middle of the day. Your guide will have contacted you a few days before to specify the exact meeting point and time.
Departure from Chamonix by the Mont Blanc tunnel to the beautiful Valsavarenche valley in the Aosta Valley. It takes about 1h30 to arrive at the parking and start climbing to the refuge.
Day 2: Climbing Gran Paradiso in Italy, 4065m
Breakfast around 4 am to start the ascent of the Gran Paradiso. The first part climbs a trail and then a moraine until we join the glacier which we then climb to the summit. The last few meters are in mixed terrains, even stony depending on the conditions. Count 4 to 6 hours of walking to reach the summit.
Then, it's the descent. 2 options depending on the rhythm and the conditions: either return by the same route or by the Emmanuel Victor hut.
Return to Chamonix in the afternoon.
Important: the program and the itineraries can be modified and adapted at any time by the guide according to the weather and mountain conditions.
Included / Not included
Options
Details