Skiing is not the only possible winter activity!
Snowshoeing offers beautiful hikes with breathtaking views and is definitely an alternative to the sometimes crowded ski slopes.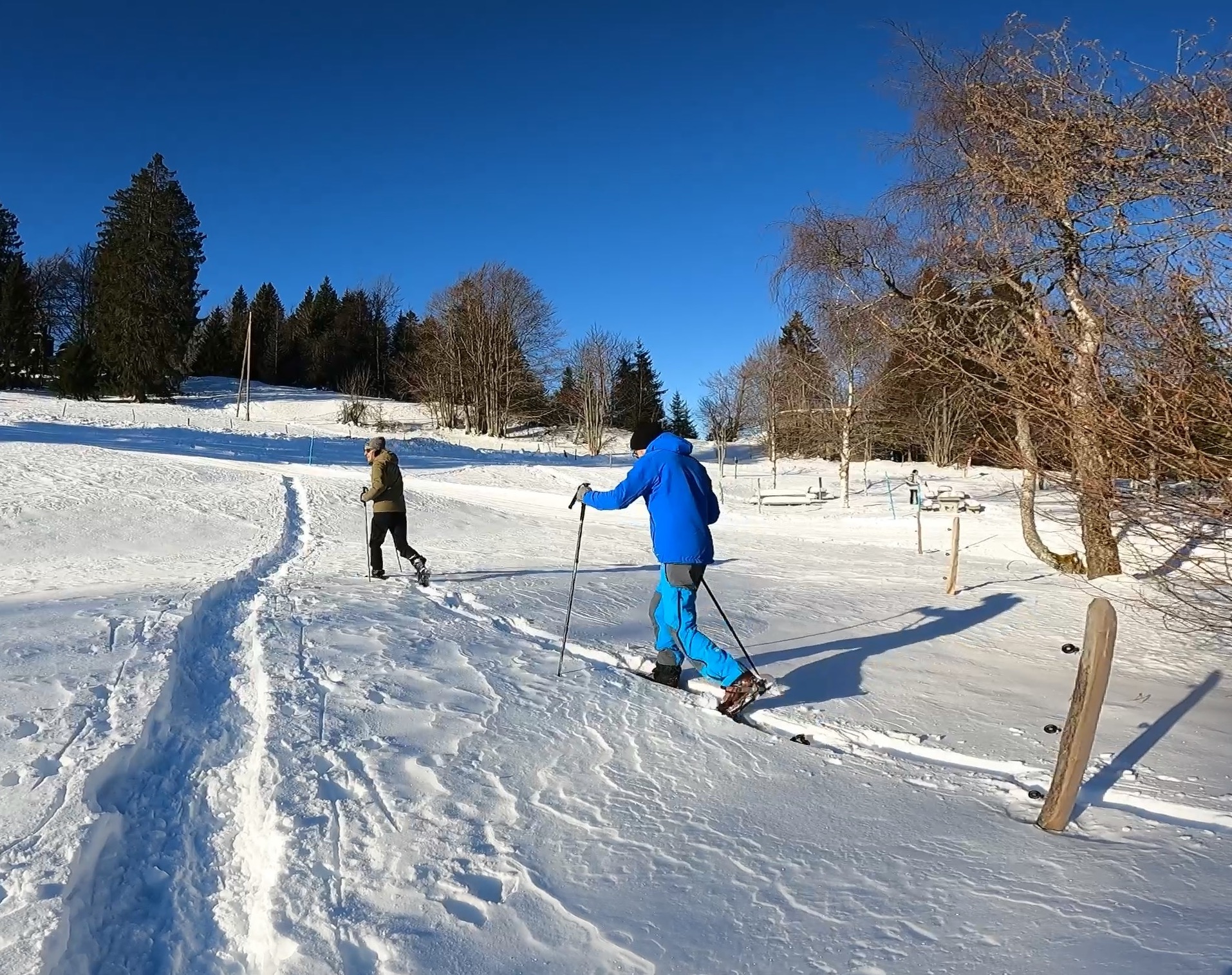 Searching Availability...
Itinerary
Included / Not included
Options
Details
Itinerary
Winter is a difficult time in the mountains. Nature "sleeps" and becomes for a few months a world of fragile and ephemeral beauty, with a very special atmosphere. Snowshoeing gives you the time and opportunity to discover animal tracks, a breathtaking view with untouched snow! From discovery walks to summit ascents, snowshoeing is accessible to all and opens up countless possibilities to explore the winter mountains.
Whether you are a beginner or an experienced sporty, you will share the pleasure of being "up there"! And if some itineraries require good skills, the most beautiful ones are often accessible to most people. 
Depending on the conditions, you will discover a summit or a belvedere around Chamonix : Chalet Chailloux or Aiguillette des Houches, Charousse, Le Prarion, Alpage de la Loriaz, Mont Truc & les chalets de Miage, Ayères, Posettes …
Included / Not included
Options
Details