Enjoy the best of Chamonix and its region with our guides and ski instructors!
Chamonix is a unique and atypical ski resort. It is actually not a resort but a real mountain little city with a local life year-round with a total of 5 different ski resorts located on both side of the valley. One of the most amazing thing is that with a 30 to 60 min ride you can go ski in Italy (Courmayeur), Switzerland (Verbier) or Megeve!! So many opportunities to find the best conditions for you everyday!!
On top of that, Chamonix offers some of the best off pist skiing in the world thanks to the Aiguille du Midi cable car which take us from Chamonix down town to 3842m high in less than 20min. The famous Vallee Blanche starts here but it is also the start for so many mountain itineraries, a door open on the high mountains!
To make the most of this unique location, to choose the best place according to the conditions, to guide you on the most beautiful slopes, to simply have the best experience possible, we offer you to be guided by one of our mountain guides or ski instructor.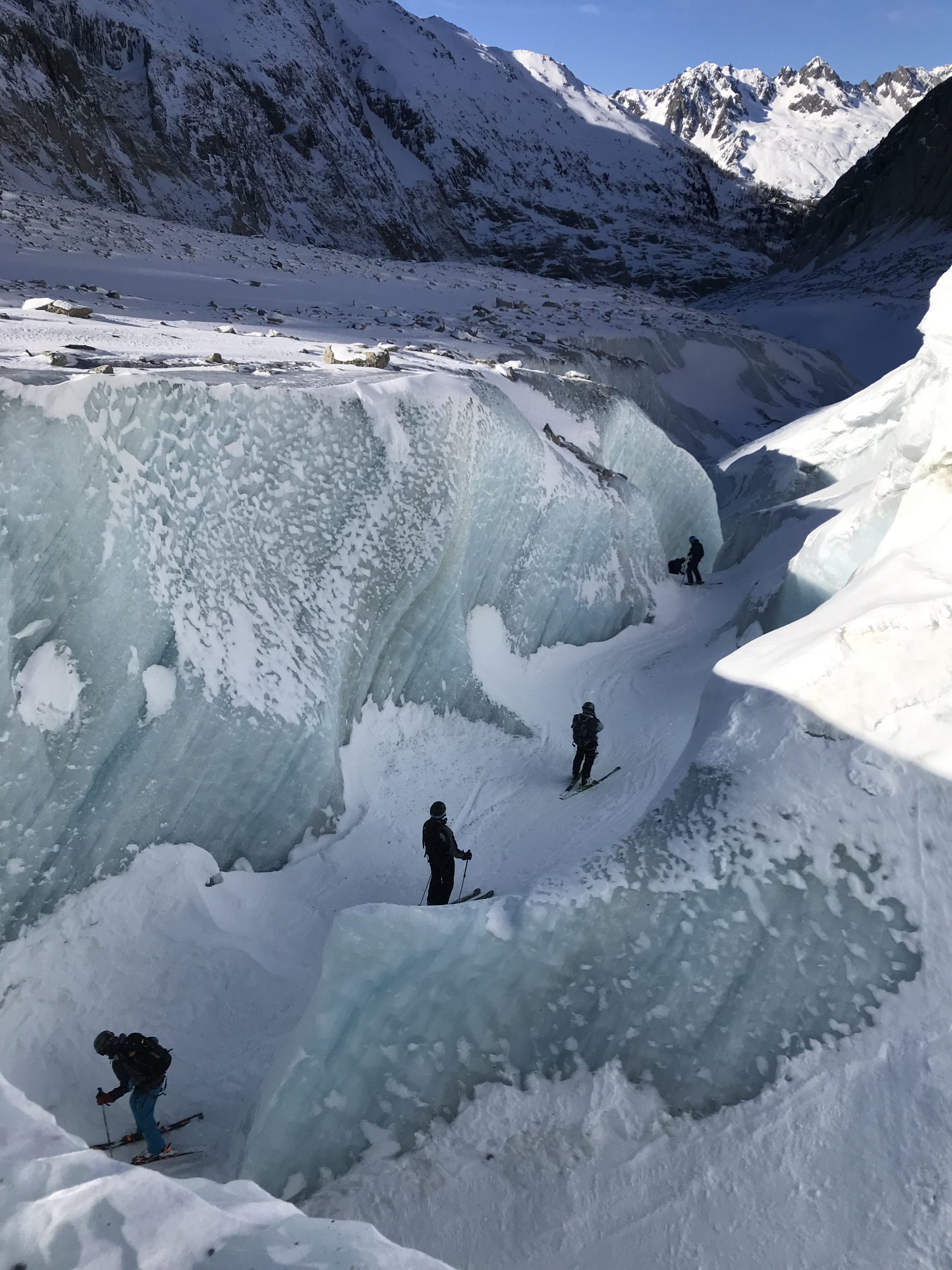 Searching Availability...
Itinerary
Included / Not included
Options
Itinerary
Whether it is to look for the best off-piste itineraries or to have the most optimal conditions with your family, our professionals will make your ski days unforgettable!
It is impossible to describe ONE an itinerary or program because there are just too many possibilities.
Once you have booked your trip, we will contact you and organize your day / days according to your. Expectations and we will review everything a couple dy before you arrive according to the actual snow conditions.
Important: the program and itinerary can be adjusted at any time by the guide according to the weather and mountain conditions for safety matters.
Included / Not included
Options